The following trucks do not belong in a certain category so I have labelled them as miscellaneous with pictures of a few of the other toys which they made.

Ice Truck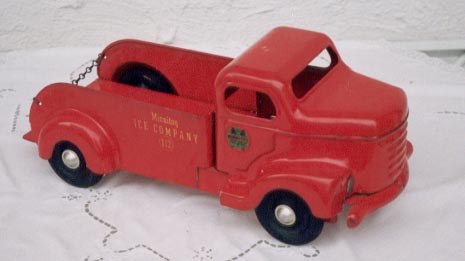 This truck still has the chain and the ice tongs on the back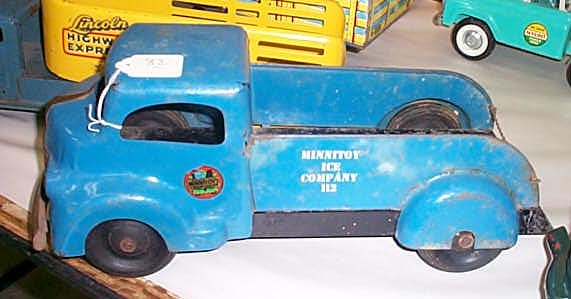 Early style blue ice truck
Beaver Lumber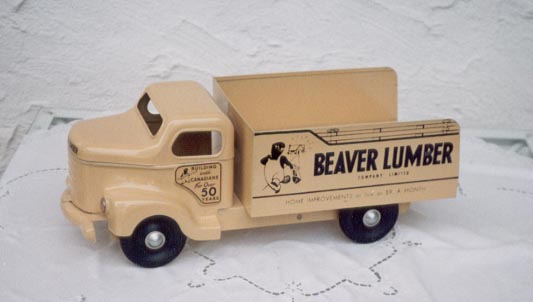 LOOK at the graphics on this truck
French version of the Pepsi Truck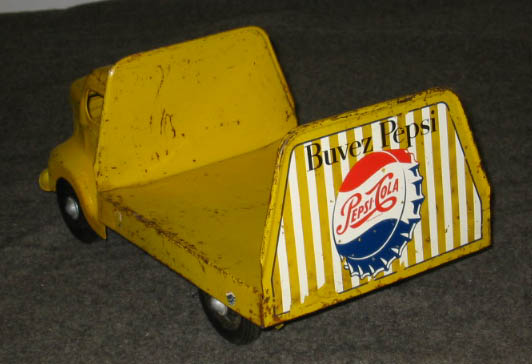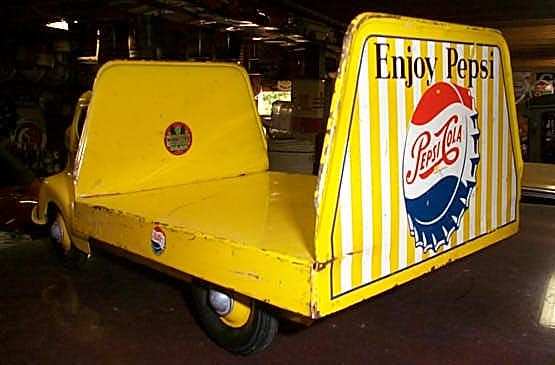 English version of the Pepsi Truck
Green and Yellow Pop truck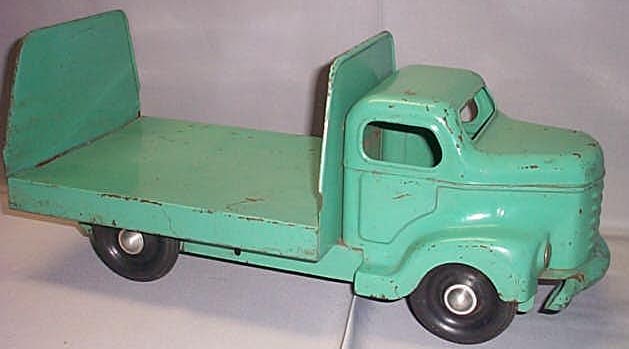 7 Up - - - 200 made but never had decals put on them
Water Pistol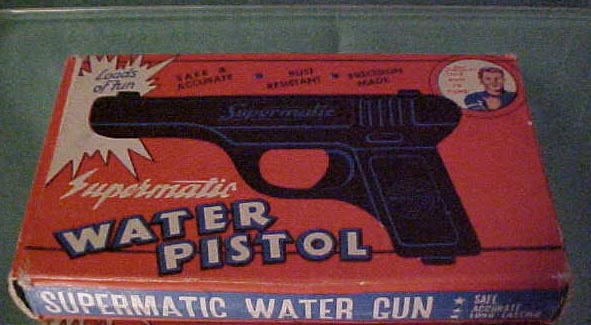 Here we have the box that the water pistol came in. Thanks Randy
Mango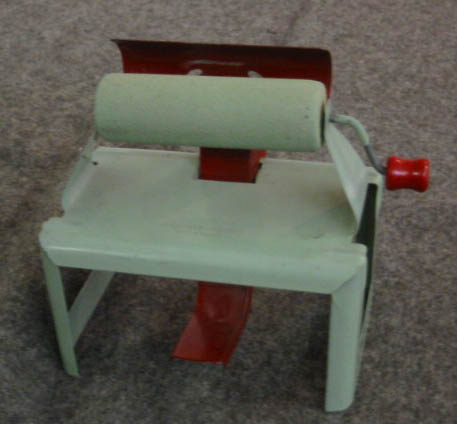 Childs dry cleaner type of press or ironing board
Please sign my guest book on the home page.